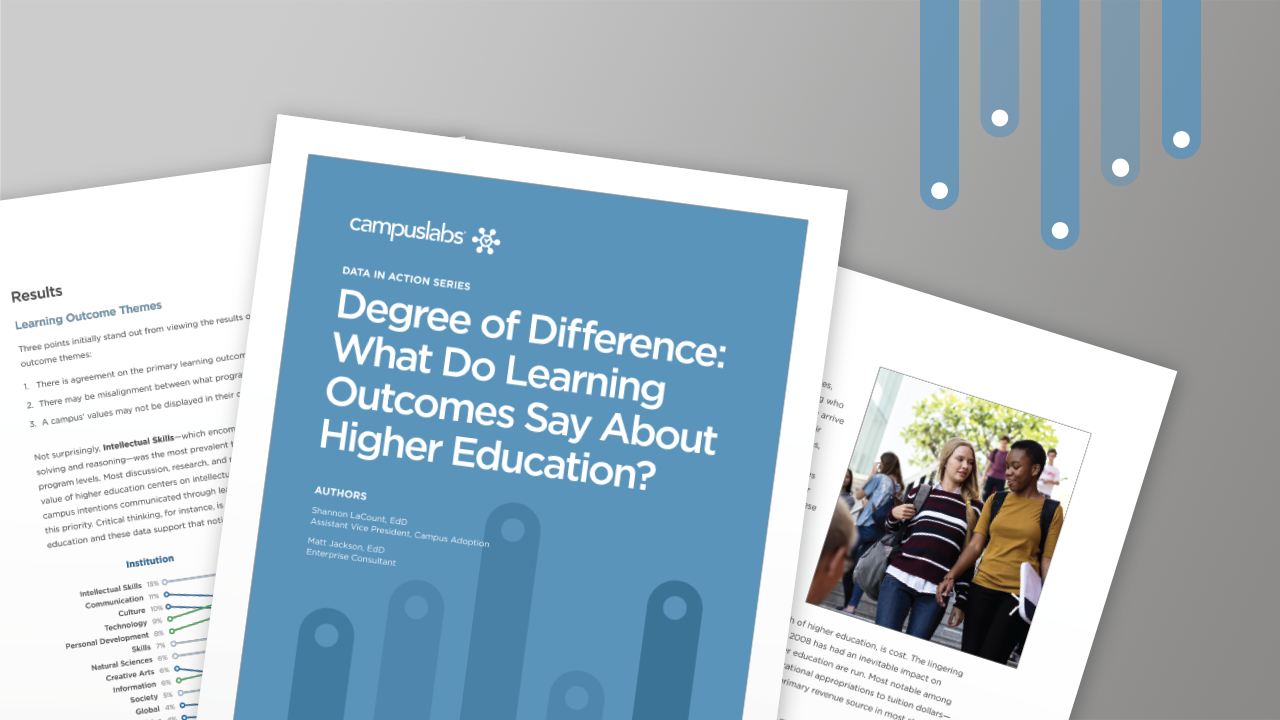 Degree of Difference: What Do Learning Outcomes Say About Higher Education?
As national conversations continue to focus on the value of a degree and the amount of money it costs to obtain one, this research set out to determine if there is a meaningful difference between learning at various institutions, focusing on learning outcome statements and the methods used to assess them—this research examined outcome statements from 73 institutions across the United States.
Download the second whitepaper in our Data in Action series for a comprehensive look at the outcomes colleges and universities use to communicate the learning that takes place both at an institution and program level. This whitepaper answers the following questions:
What learning themes emerge from institutional and program learning outcomes statements written at two- and four-year institutions?
What assessment methods are used for each theme?
How do learning outcomes fit into a learning taxonomy?
What assessment methods are used at each taxonomy level?