Students have more options than ever when it comes to customizing their on-campus experience. More and more campuses are creating co-curricular programs to encourage students' involvement in experiences outside of the classroom. These programs not only showcase the variety and depth of opportunities, but also help students become more connected to campus. This connection is especially important because, as the National Institute for Learning Outcomes Assessment reminds us, "student learning is not the result of discrete experiences but rather the product of many different kinds of experiences in and outside of the classroom over an extended period of time."
While co-curricular programs can vary a great deal in desired approach and outcomes, there are some common steps to consider when designing one.
Step 1: Determine the framework
Whether creating a new initiative or adapting a pre-existing program, it's important to identify both the purpose and the goal of co-curricular experiences.
This begins with one core question: Why does this program exist? Some potential answers include: to provide a certification, to create a skill development program, or to showcase all campus offerings in a campus-wide co-curricular menu.
Once you've determined the purpose, then it's time to define the goals. What do you want your participants to learn? This may be a skillset, knowledge, or connection to different concepts or campus resources. It's important to keep the purpose and scope of your program in mind. If you're building a program that spans one semester, your outcomes should reflect that. Similarly, if your program spans all four years on campus, it's helpful to have a set of learning outcomes that build towards an advanced skillset or perspective. A suggested method for writing learning outcome statements is the ABCD method. When creating program outcomes, make sure they are meaningful, manageable, and measurable.
Step 2: Map your content
The next step is mapping content. At this point in the design process, you'll want to identify the initiatives and strategies you will implement to accomplish these outcomes. This could include workshops, memberships in certain programs or organizations, or experiences like internships and study abroad.
Compare this compilation of experiences to your list of outcomes. Consider how these programs may contribute to each outcome, as in the mapping example below. You'll be able to see not only how you're addressing your outcomes, but also where you may need to develop more offerings.
Step 3: Create a structure
Next, start creating the pathways for students. Ask yourself the following:
What does the blueprint look like?
Reflect on your purpose, guiding principles, and intended outcomes for a perspective of the overarching structure. What are the program categories and how can you design a structure that guides learning?
Which experiences are required and which are optional?
Consider which co-curricular experiences are core to your program and mandatory for all students. Also, think about any complementary programs students can participate in to shape their own unique path; some of the experiences in your co-curricular program may then become optional.
How customizable is the program?
You may choose to create a consistent, rigid structure so students will share the same or very similar experiences to complete the program. Or you may wish to offer an à la carte menu where students can create an entirely unique path and combine different experiences to complete their requirements.
Once you have defined the big picture, you can start to think more granularly. Here are some other considerations you may have as you build your co-curricular activities: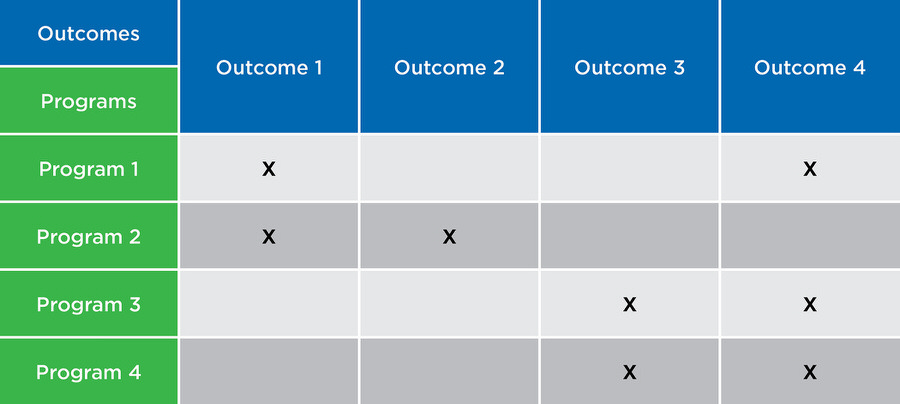 Verification: Are you planning on verifying each experience and if so, how?
Cross-listing: Especially in large-scale co-curricular programming, you may find that certain experiences could contribute to more than one component of your co-curricular track. Decide if you're going to allow a completion of a singular experience count for more than one requirement or if you'd like students to have a unique experience for each requirement.
Exploration or completion: Is the goal for all students to complete the entire program, or is it to guide them through their exploration of campus? A certificate program may require completion, whereas a campus-wide co-curricular option may be less concerned with students moving through the entire program if they achieve the outcomes and goals.
Depth or breadth: Is the purpose of your program to develop a deep understanding in one or two focus areas or progress in a skill set? Or is the idea to have students skim the surface of many areas and explore as many campus offerings as possible? Remember, the program does not have to do both.
Reflections: Do you want students to provide reflections along the way, and if so, will you provide instructions or prompts? You will also want to consider if you will review the reflections for content or completion. Reflections could be a great resource for marketing or input for qualitative data.
Description and context: Be sure to define and describe the components of the co-curricular program. This will equip students with the context to connect their experience and your intended outcomes.
Step 4: Track student participation
Creating the structure is one of the most complex steps of designing your co-curricular program. Once you have collected all the experiences and defined how students will proceed through the program, you will want to think about how to track and record their participation. Three key areas to cover are event attendance, participation in organizations, and self-reporting about experiences.
It's also important to record experiences that are happening outside of your typical tracking strategies. Consider your approach to tracking out-of-classroom experiences like living learning communities, internships, or even undergraduate research.
Step 5: Assess outcomes
Even before you start tracking student participation, you'll want to make sure you have a plan to assess the co-curricular outcomes. Diversifying your assessment efforts will be a great way to capture different types of data. Consider the following:
Offer pre- and post-surveys. Surveys are a common way to collect feedback from students; a pre- and post-survey can allow you to measure change over the course of the program.
Make use of your campus data. There are often untapped sources of data on campus like GPA, retention data, and demographic information. Combine this with your program data like participation and attendance metrics.
Evaluate reflections with a rubric. If you have several people in the review process, this will help provide some consistency. If you also choose to provide the rubric to your students in advance, it gives them a great opportunity to craft their reflections with those expectations in mind.
Schedule student interviews or focus groups. Reach out to those who complete your program and those who don't. These groups can provide valuable insight that may influence how to refine your program in the future.
Step 6: Reflect and refine
Assessment is about reflection, but it's also about using the information to make sustainable and meaningful change. Especially with a full menu of co-curricular activities, you will have a lot of moving parts to manage. Using your assessment data to make decisions and then reassessing will help you to systemize your approach to change and improvement.
Developing a co-curricular program is not a small undertaking, but the possibilities for student learning are worth the work. As complex as campuses are, students are constantly navigating all the opportunities and requirements in front of them, and it's not always easy to know how these pieces fit together. With a co-curricular program, your campus can help students to find new opportunities, strengthen their sense of belonging on campus, and connect the experiences they're already having.
Learn more about using online tools to create co-curricular pathways for students. Our webinar, Developing Co-Curricular Paths from the Ground Up, also has some valuable tips.
---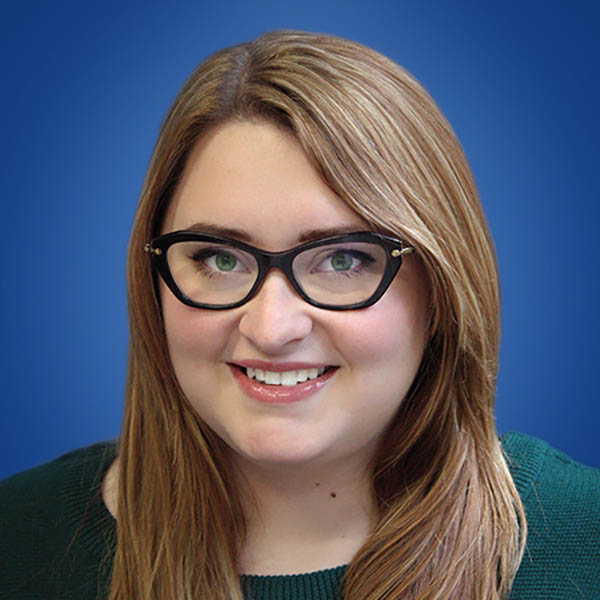 Siobhan May
|
Siobhan May brings a variety of experiences to her role as a Campus Success Consultant. Before joining Campus Labs, she served as Student Engagement Coordinator in Residence Life & Housing at the University of Delaware, where she specialized in developing high-impact practices, training students and professional staff, and assessing engagement practices. While pursuing her Master of Fine Arts in Creative Writing at Adelphi University, she taught English as an adjunct or instructor and served as the graduate assistant in the Center for Student Involvement. Siobhan holds a Bachelor of Arts in Creative Writing and East Asian Studies from the University of Delaware.