A well-articulated learning outcome statement is key to both achieving and measuring learning. If you can't specify what your students will know or be able to do as a result of a course, program, or other intervention, then what hope do they have of actually accomplishing it? Similarly, measurement requires a precise understanding of what the outcome should look like – almost the ability to close your eyes and imagine the achieved learning outcome in full color and sound.
Fortunately, there are tools like Bloom's Taxonomy and thoughtful checklists to get you there. And when you're committed, you will have a plethora of beautifully written learning outcome statements to place in your syllabi, on your walls, in your institution's annual reports. It's an embarrassment of riches that can also create a challenge. Picture every learning outcome across campus being listed in one place, and you'll quickly see thousands and thousands of statements. Even if they are written perfectly, you can't help feeling overwhelmed. How do you make sense of this as a higher education professional? How do your students make sense of this?
To interpret learning requires a framework for understanding, a way to catalog and connect learning from each formative moment. Luckily, the field of student affairs has crafted that very framework, in tomes like Learning Reconsidered: A Campus-Wide Focus on the Student Experience and Learning Reconsidered 2 and in CAS's Frameworks for Assessing Learning & Development Outcomes.
All three publications outline a set of learning domains (and dimensions within) which serve to define the learning that takes place throughout campus. For example, the Civic Engagement domain is inclusive of both a sense of civic responsibility, which you might see accomplished through engagement in community service activities, as well as engagement in principled dissent, which may be present in peaceful protest efforts on campus. There is a relationship between those activities and the learning outcomes you may have for them, and this domain gives you a way to make that connection.
By organizing student learning along a framework such as this, you can accomplish many things:
Facilitate student meaning-making
Introduce the domains to your students at orientation, as a way for them to understand what to expect from your programs and services. Brand or tag events, workshops, and involvement opportunities with the particular learning domain, so students can make involvement decisions based on their learning goals.
Facilitate dialogue among staff
Introduce new staff to the learning domains at orientation or annual retreats. Consider hosting an event in which staff present on the programs and services they offer (and assess) to achieve this learning. Look for gaps, connections, and opportunities for cross-departmental collaboration.
Drive and organize assessment efforts
To ensure what's assessed is important, guide staff to connect their program's learning outcomes to your domains, and have them evaluate at least two areas of learning each year. (Have a more advanced division? Up the ante by requiring direct methods of assessment or increasing the volume of assessment activity.)
Better understand learning
As you review the assessment results, look for connections. When you compare the findings from three assessment activities related to Civic Engagement, what do you see? With multiple sources of evidence, you can yield greater insight about the learning of your students. Better yet, use common rubrics to assess each domain, and compare across interventions.
Share evidence of impact
Demonstrate your impact in a way that's easy to understand by organizing annual reports, presentations, or briefs around the learning domains. Include both division-wide assessment results as well as student stories.
Facilitate collaboration with academic affairs
If possible, use a shared learning framework across campus. Map your framework to the institution's general education objectives or the AAC&U's LEAP outcomes, so you can share in a language of learning.
Example: Lehigh University's institutionally-shared core competencies, addressed by academic and co-curricular experiences (Strategic Plan, Page 14)
Engage in reflection and planning
Use the CAS self-assessment guides to engage in regular reflection of each department, including their achievement and assessment of learning in the CAS domains.
A commitment to fostering student development and growth requires the ability to measure learning, wherever it may take place on campus. Student affairs can help strengthen the framework for effective assessment.
Check out more information about the Campus Labs and CAS partnership here.
---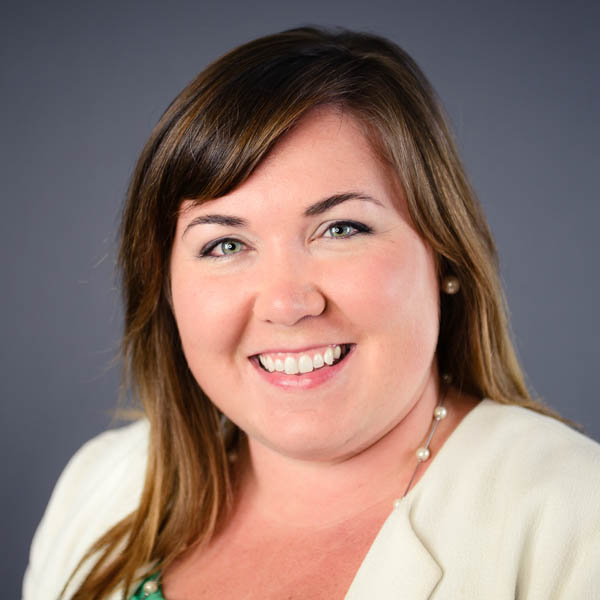 Annemieke Rice
|
A self-professed data geek, Annemieke has spent her time at Campus Labs helping guide and educate member campuses in their journey to use data more effectively. In doing so, she has consulted with hundreds of higher education institutions seeking to accelerate practice in areas including student success, learning assessment and institutional effectiveness. She arrived at Campus Labs via early member campus Northeastern University, where her responsibilities provided her with first-hand experience in strategic planning, retention initiatives, strategic enrollment management, educational technology strategy and accreditation.

She earned a bachelor of arts in behavioral neuroscience and journalism from Lehigh University and a master of science in applied educational psychology from Northeastern University. A prolific and engaging speaker, she has presented at more than 100 national and regional forums.