"We are revisiting our general education program" is a common refrain heard during my visits with campuses. I also hear these words when I'm working with fellow assessment colleagues. It's not surprising, given recent trends. The 2016 AACU publication Recent Trends in General Education Design, Learning Outcomes, and Teaching Approaches reported more than 55 percent of their member institutions are prioritizing general education. Conversations about higher education are increasingly focused on the value of a college degree, and workplace priorities for skills and knowledge fit comfortably in the realm of general or liberal education in the 21st century.
A full-fledged redesign may be necessary. But there are a few things to consider and questions to ask before entering into the process.
First, determine if your program really needs to be redesigned, or if it simply needs to be rebranded. Yes, I recognize rebranding is a business term that may not seem relevant for higher education – but consider the concept. I have seen several campuses put years of effort and thousands of dollars of resources into recreating a program that looks an awful lot like the program it was intended to replace.
A redesign, by contrast, is a much bigger effort. It involves assembling a committee, determining a charge, establishing an action plan, executing the action plan, gathering and vetting data, summarizing and reporting findings, disseminating suggestions, communicating results, creating a plan for executing the final decision, and implementing the new program.
You shouldn't enter into either process before confirming that it's the right thing to do. Luckily, the right data can help you determine if you need a rebrand or a redesign.
Gather some details
Start by compiling the materials associated with your current general education program. Descriptions, mission, outcomes, lists of learning opportunities—anything a person who has no knowledge of your current program might use to inform themselves.
When you're gathering and evaluating these materials, consider these questions: Do the materials convey the intention of the program? Is there sufficient dissemination of information? Is there a clear message? What are the outcomes of this program? Does this program reflect who we are and support our mission as an institution?
Inventory learning opportunities
Establish a clear map of the courses and co-curricular experiences involved in your current program. Do they match up with the intended learning and development outcomes? Are they sufficient for a student to achieve learning and meet the requirement in a meaningful way on a reasonable timeline?
Check out enrollment trends
Whether you use a distribution, core, integrated, or other model for your general education program, there are specific courses associated with it. Take a look at the enrollment trends for these courses during the past few years, and then dig deeper based on what you see in the data. Consistently high enrollment may mean too few sections are offered, the topics or instructors are popular, they are conveniently scheduled, or the courses may be required by many or large programs.
You may be able to make small changes to the program that could still have a large impact on the student experience.
Conduct focus groups
To determine how your program is currently perceived, conduct focus groups with students, staff, alumni, and faculty. You may also consider focus groups with colleagues from peer institutions, local employers, or involved community members. If general education programs have been the same for a long time, chances are they're ingrained in the campus culture. Getting an outside perspective can be a meaningful contrast to the common answers you may get from campus members. The data from these sessions will help you determine if you have an image problem or if you need to revamp the whole program.
Investigate a typical student path
Using transcripts and records of student involvement, take a look at the specific experiences of a few students. What is their path through general education and major programs like? Are they cramming in required courses based on schedule rather than thoughtful progression of content? Are they mixing co-curricular learning experiences with course work in a connected and meaningful way? Getting a clear picture of real student experiences can serve as case studies for decision making.
These suggested activities for gathering meaningful data aren't difficult. They require relatively few resources while providing a relatively high return of information. They'll help you get a solid foundation for next steps. And speaking of next steps – in part two of this post, we'll explore the differences between rebranding and redesign. We'll also discuss new data points to consider for both processes.
---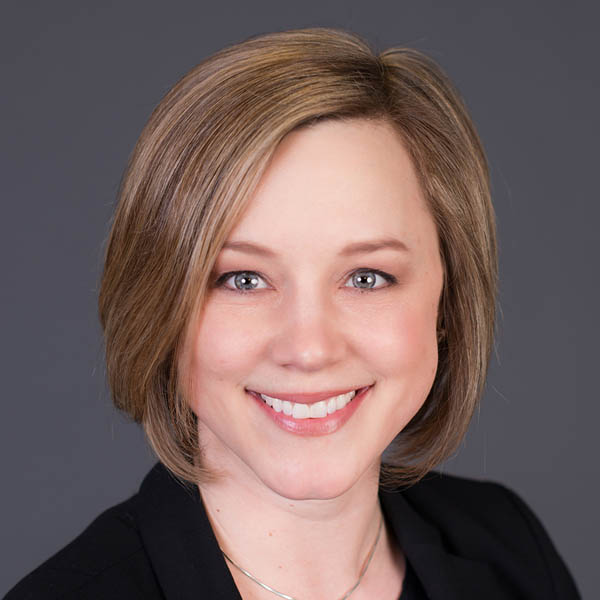 Shannon LaCount, Ed.D.
|
Dr. Shannon LaCount is Vice President, Campus Strategy. Her career in higher education before joining Campus Labs includes eight years of teaching experience as a clinical and classroom professor in Communication Sciences and Disorders and five years as Director of Student Learning Assessment at the University of Minnesota Duluth (UMD), where she led a campus-wide assessment process for academic departments and student life programs. She has also participated in advising events and undergraduate research at UMD, as well as consultations and professional development events as a Teagle Assessment Scholar with the Wabash College Center of Inquiry. She has a master's degree in speech-language pathology from the University at Buffalo and a doctorate in education from the University of Minnesota.