A Thought Leadership Space for Reimagining Data in Higher Ed
The team at Campus Labs is excited to unveil an online learning space we've been envisioning for quite for some time – Campus Intelligence. Having partnered with over 1,000 campuses since our founding in 2001, we've had the opportunity to work with leading professionals in the field. We've also benefited from a front-row seat to view new patterns and trends as they emerge across all areas of higher education. For years, we've wanted to share this vantage point with a larger audience, by bringing thought leaders together to discuss emerging best practices, share creative strategies, and uncover valuable insights to support the work of higher education professionals. And we believe we've created such a place with Campus Intelligence.
Why Campus Intelligence?
As we wrestled with what to call this space, we kept coming back to one core fact: Today's institutions face an increasing number of challenges – from declining enrollments to increasing pressure from accreditors to the educational demands of preparing students for a rapidly advancing society. And institutional leaders face all of these challenges against a backdrop of declining resources and increased expectations. Given this landscape, it is clear institutional leaders need reliable and timely information at their fingertips. Whether it be emerging best practices or new ways to unlock information, institutions need a higher level of intel – or campus intelligence.
Data-Driven Insights
At Campus Labs, we believe much of this valuable intel can be uncovered through data. We started out as an assessment company, so data is core to our foundation. And at a time when resources are scarce and expectations are high, data is more powerful than ever. It can help you allocate resources appropriately. It can help you invest in programs and strategies that have proven effective. Data can be translated into information, and when you have information, you have insight. And with insight, you have the power to transform all aspects of your institution.
Data is everywhere, often in places where we least suspect it. By revealing powerful new sources of information, we hope to empower institutions with the campus intelligence needed to ask the right questions and find the right information to make better decisions.
At every institution, data is playing a larger role and crossing multiple areas of responsibility. For this reason, the content in Campus Intelligence offers something for all areas of campus: Analytics & Insight, Improvement & Assessment, Teaching & Learning, Retention & Success, and Student Engagement. Whether you're focused on improving student engagement, assessing student learning, or aligning goals with your institutional mission, we're confident you'll find valuable insights to support your daily work.
Additionally, we know professionals like to consume information in a variety of ways. Through blog posts, webinars, podcasts, papers, and more, Campus Intelligence will push traditional boundaries and address timely and relevant topics. We've even tee'd up some pieces we've put together over the last year in anticipation of our launch to give you an idea of the type of content you can expect to find here.
Take a tour of the site and let us know what you think! And don't forget to subscribe to receive periodic digests delivered directly to your inbox to ensure you don't miss the latest data-driven insights.
Subscribe
---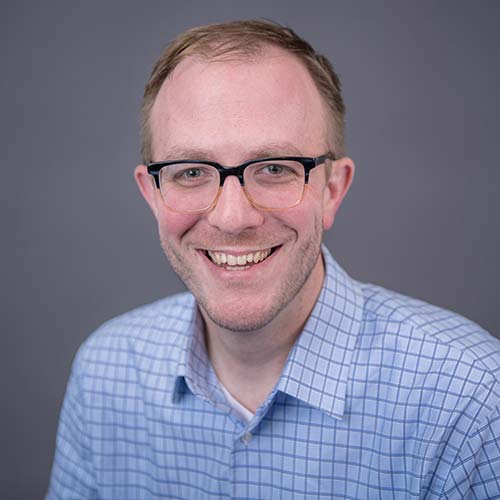 JD White, Ph.D.
|
John "JD" White, Ph.D., leads the Campus Labs product development team as Vice President, Product Management. His areas of expertise include assessment in higher education, student success and retention efforts, the use of analytics in higher education, and the development of technology to support institutional effectiveness. Before joining Campus Labs, he managed assessment initiatives for the Department of University Housing at the University of Georgia. He has also had student affairs roles at Georgia Tech, Virginia Tech, and Northern Arizona University.