For our most recent Data in Higher Education podcast, I had the chance to sit down with my colleague, JD White, and discuss the decade-long shift in how institutions gather and use vital information for assessment management. Constituents across higher education are hungry to make use of the growing amount of data to make more informed decisions in the advancement of education. However, the existence of more data has not translated into more meaningful insights or advanced analytics. Rather, data is often trapped in silos across an institution and its potential is never fully realized.
The research on higher education outcomes indicates the need for multiple measures and data points in order to assess success at every level of an institution (student, faculty, section, program, etc.). Today the challenge is not so much that more data needs to be collected – it is to build meaningful analytics with various data streams. Unfortunately, rarely is any single department on campus given access to multiple streams of data that can provide a holistic picture. And while advances have occurred in the understanding of what contributes to successful outcomes, as well as the tools used to measure and collect various data points, the process on campus to bring data together to tell a complete story has progressed more slowly.
Sluggish data collection across campus can cause data, and its insights, to become stale. Missed opportunities are further compounded when we realize just how dynamic data has become. Conclusions from the National Survey of Institutional Research Offices demonstrate the growing need for data on campus. However, even individuals seen as the official source for institutional data have limited access to much of it. And when requests for data come in, which is a large responsibility of institutional research offices, many IR professionals depend on the extract, transform, and load process (ETL), which slows things even more, resulting in outdated or inaccurate insights.
Timeliness is indeed a critical component of using data effectively. Student success literature, for instance, tells us that early intervention during a student's collegiate journey is more likely to ensure success. Yet the current process of ETL creates a bottleneck that can threaten accurate and timely reactions during the decision-making process. This slow and manual process may result in an "institutional blink," where forward progress toward success is either slowed down or missed altogether.
As more and more institutions begin shifting to a data-driven culture on campus, the need for a centralized data platform will be critical in moving forward. By centralizing their information, administrators across the institution will have the ability to compare multiple streams of data and develop a more holistic understanding of the big picture. This will provide the ability for real-time analysis, which would allow faculty and staff to identify issues before they have a negative long-term impact.
The metrics around an institution's quality or a student's success have been incomplete half-measures. There have been many reasons for this, such as data being scattered throughout campus and collected in various formats (paper, spreadsheet, software application, etc.). For a long time, higher ed administrators lacked a comprehensive solution that could merge the data collection, manipulation, presentation, and sharing into a single platform. But because technology has advanced so quickly, this is no longer a challenge. In fact, the challenge now is showing administrators how to properly interrupt and use data on campus. Measuring student success is far more complex than a single data point like GPA. And through the use of a single platform, we can capture and aggregate all the key data points (level of involvement, noncognitives, economic status, behaviors, etc.) that contribute to a student's potential for success, and then put that information in the hands of those who can make the most out of it.
The ways in which higher ed institutions collect, process, and use data must change. Moving toward a centralized data platform can help overcome some of the challenges. I hope I've inspired you to reflect on ways in which your institution can foster a different mindset about information. Have you envisioned great new strategies that can be implemented at your institution to build a more data-driven campus? Share your institution's data story with us. And be sure to check out our latest podcast, Beyond Assessment Management: Shifting Your Focus to Progress, Not Process.
---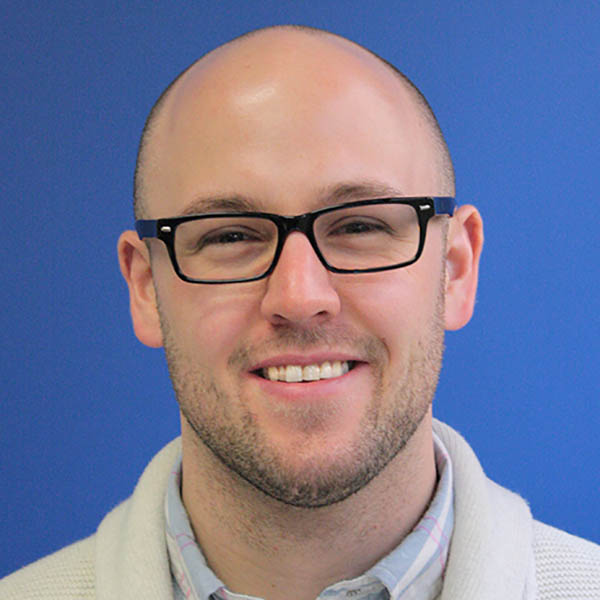 Casey Iannone
|
Before joining Campus Labs, Casey Iannone served as an adjunct instructor, institutional researcher, and resident director at the State University of New York at Brockport.