"An involved student is a successful student." This is one of the most commonly repeated phrases in Student Affairs. However, as we learn more about the importance of engagement in higher education, we recognize that this phrase captures just a small part of the picture for student success. In their book Student Engagement in Higher Education: Theoretical Perspectives and Practical Approaches for Diverse Populations, Stephen Quaye and Shaun Harper assert that "it is entirely possible to be involved in something without being engaged."
Quaye and Harper are speaking to the basic definition of engagement as the investment of time and effort in educationally purposeful activities. We gravitate towards time and effort as the core of this definition. While giving time and effort, or being involved, is an essential first step, the secret to transitioning between involvement and engagement is in the rest of that definition: investment and educationally purposeful activities.
When you invest in something, you expect a return. This return is what we so often talk about in higher education. It is the value added, the tangible skills, the measurable gains. For the gains to be measurable, we must first establish outcomes. It is not realistic or necessary that each singular experience a student has while on campus is meant to result in advanced skill development, or some other engagement experience. Students will participate in a variety of experiences on campus, but are likely to connect deeply with just a few. Data collected in the Project CEO study seems to confirm this. Through student self-reporting of proficiency and achievement in the skills employers seek, the role of involvement becomes clear. Project CEO data tells us that "while both breadth and depth of involvement matters, perhaps depth matters just a bit more." So, if we're seeking to understand how to move from involvement to engagement, depth of investment and quality of effort may be the answer.
George Kuh's recommendation, based on the lengthy research from the National Survey for Student Engagement (NSSE®), is that students participate in two high-impact practices in college. Students easily participate in more than two developmental experiences in college, and in order to ensure each student finds at least two of these higher-level experiences, we have to be able to recognize what differentiates a high-impact practice from general involvement. High-impact practices are educationally purposeful activities, such as internships and service-learning trips, that when implemented well, generally result in meaningful gains.
The list is not at all exclusive. Much of it reflects long-term experiences with an academic component. We know that significant learning happens outside of the classroom, and while each singular experience may not result in these measurable gains, the cumulative effect of investment in well-planned and implemented experiences means students can find their own unique paths to engagement.
This leads us to Quaye and Harper's other assertion describing the "dual responsibility for engagement ", which says that "students should not be chiefly responsible for engaging themselves…but instead faculty and student affairs educators must foster the conditions that enable diverse populations of students to be engaged."
---
If You Build It They Will Engage
There is much research to support campuses as they explore how to take on this responsibility for creating conditions of engagement. Research from the National Survey of Student Engagement (NSSE) has helped to identify engagement indicators that represent different aspects of student engagement. Within each of these engagement indicators is a description of what these experiences may look like and also some questions from the NSSE that measure whether a student has been exposed to this type of experience. This implies two very important components of the campus responsibility when it comes to moving involvement experiences to engagement. Campus staff and faculty must create these experiences with intention, and they must craft meaningful outcomes for the campus to measure student success.
When writing solid learning outcomes, the ABCD method is a good standard. When thinking of how to craft learning outcomes for engagement experiences, we may want to think about it in a few layers. On an individual level, it is best to think about the outcome from the perspective of the student who is participating in this singular experience. For the department or division level, think of outcomes in terms of engagement. This allows for the differentiation between the singular experience and the cumulative gains a student can get from investing more time and effort across several experiences.
When applying the ABCD method to engagement outcomes, consider the following:
Audience/Who

If it's a part of a series of experiences aligned with a specific cohort of students (e.g., a leadership certificate program, first-year experience seminar, etc.) identify them here.

Behavior/What

Identify skills or other characteristics of engagement that should result from this experience. See the engagement indicators from NSSE for ideas.

Condition/How

This is a great space to identify how many experiences or how deep an investment must be in order for the experience to go from involvement to engagement.

Degree/How much

Engagement must have a higher threshold than involvement.
Once these outcomes are created, identify a plan to measure them: Will there be post-event assessments? Consider measuring at the end of the semester or the year, specifically measuring gains across investment levels. Also consider how students might articulate these gains; will you ask students to self-report their growth or tie in other forms of pre-assessment? Consider asking what experiences were the most beneficial as this may help in planning and implementing future offerings.
---
Set Expectations and Be a Matchmaker
In anticipation of a helpful assessment process, these are some considerations for planning and implementing engagement experiences.
Have high expectations: Arthur Chickering and Zelda Gamson, in their "Seven Principles for Good Practice in Undergraduate Education" identify that if you set high expectations, your students will meet them. In a time when students' time is limited, they're more likely to invest in something that is "worth the effort" than something that is easy.

Offer opportunities for reflection: Learning happens in phases, and reflection is one of the most powerful ways to help students to reinforce, process, and better understand the types of gains they're achieving. How you contextualize reflection prompts students to think about their experiences in a different light, and can offer a second opportunity for learning.

Use your assessment to communicate the value added: Program assessment data can provide crucial insight into the effectiveness of your initiatives. This is helpful to guide internal conversations around future implementation and planning. This data also provides a great marketing opportunity to engage more students in the future. Ask your students what they have gained and use this data to report out to your stakeholders and consider using qualitative data in your marketing materials.

Offer meaningful ways to connect with staff and faculty: Based on much of the NSSE research, significant interactions with faculty and staff mean students are more likely to be successful; they know where to find resources, and feel a part of a supportive environment.
The last thing to remember when moving involvement to engagement is to recall Kuh's recommendation that each student participates in two or more high-impact practices. They are all full of incredible experiences, but access to some high-impact practices (especially study abroad and internships) can be difficult for all students. Get to know your students, identify what experiences are not just appealing and relevant to their experience, but are accessible as well.
Harper and Quaye tell us that "simply providing services for students is not sufficient enough to enrich their educational experiences." We know the transition from involvement to engagement entails intention. Intention on behalf of the student, who decides to invest more in an experience and seeks out greater development and learning opportunities and intention on behalf of the institution. It is the campus' responsibility not only to create opportunities to help students find their own paths to engagement, but also to consider long-term outcomes designed to help students achieve meaningful and measurable gains.
---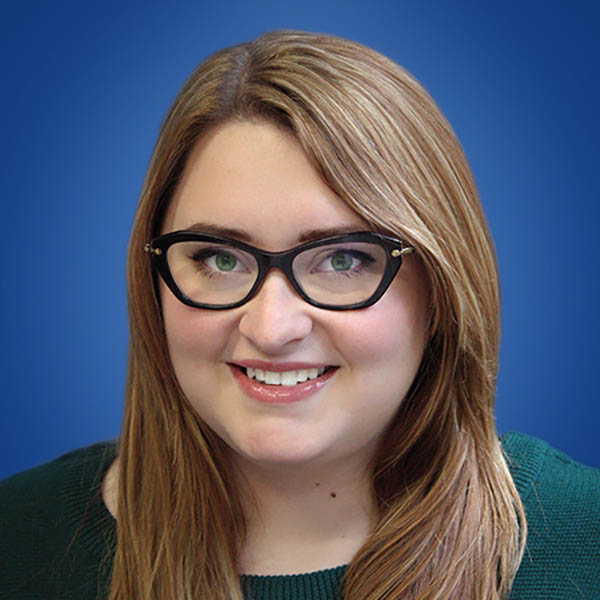 Siobhan May
|
Siobhan May brings a variety of experiences to her role as a Campus Success Consultant. Before joining Campus Labs, she served as Student Engagement Coordinator in Residence Life & Housing at the University of Delaware, where she specialized in developing high-impact practices, training students and professional staff, and assessing engagement practices. While pursuing her Master of Fine Arts in Creative Writing at Adelphi University, she taught English as an adjunct or instructor and served as the graduate assistant in the Center for Student Involvement. Siobhan holds a Bachelor of Arts in Creative Writing and East Asian Studies from the University of Delaware.