Documenting student learning outcomes isn't a simple process nor is it really approachable for many faculty and staff. It's easy to know the student got a correct answer to a mathematical equation like 2 + 2 = 4. But, as students advance in school, the outcomes they're exposed to also get more complex; naturally, the process to measure these outcomes increases in complexity. Because of this complexity, we've seen institutions move away from standardized testing as a way to measure outcomes. In its place, more thoughtful and meaningful assessments are being implemented in an effort to get more desirable data. However, increased complexity leads to a key question: How do we develop and implement a manageable process for documenting student learning outcomes?
Understand your institutional goals
When developing your outcomes assessment process, one of the first things to do is to have a full understanding of your institutional goals. Sure, everyone is going to have their own personal goals for their position, functional area, department, and courses. At the end of the day, however, the institutional goals need to be the driving force for a manageable process. While these other goals may be valuable, the reality is that the accreditation process in the U.S. higher education system is structured in such a way that campuses must show evidence of clear deliverables. Thus, requiring consistency or alignment, as it is often referred to in the world of outcomes assessment, is incredibly important. Indeed, you want to make sure your outcomes assessment process isn't a scattershot approach to understanding what your students are learning on campus. The need for consistency also inspires a more manageable process because course and program outcomes should roll up to the centralized institutional outcomes in a clear and consistent manner.
Consider 99 percent buy-in a success
A unified vision for the outcomes assessment process requires everyone at the institution to be on the same page. While that sounds easy enough, actually unifying a campus-wide vision can become a tremendous wall to climb. It seems as of late there are more conflicts than ever about the purpose of measuring and documenting learning outcomes. Some faculty see it as a compliance issue for accreditation, losing sight of the actual teaching that takes place. Accrediting bodies see it as external validation; students are in fact getting the education they are being sold upon admission. Meanwhile, employers are letting institutions know what skills they expect students to have when they enter the workforce. Some prefer a specialized approach instead of a holistic liberal arts education, but even that depends who you ask. So how do we make everyone happy? Quite frankly, we don't… because we can't. Making your outcomes assessment process manageable includes making it realistic. Nothing is more unrealistic than thinking you're somehow going to develop a process that has 100 percent buy-in from all stakeholders. That said, despite the different preferences of each stakeholder, they do all want to see progress in students' learning, and you can use this shared desire to rally buy-in and support for the outcomes assessment process. And just because you can't make everyone 100 percent happy, it does not mean you can't have a great process or you can't make most of your stakeholders happy. Working to provide the best possible process and resources for the majority of your stakeholders will go a long way in creating buy-in. This will ultimately lead to a smoother process, with better reporting overall.
Don't try to boil the ocean
Going from zero to 60 in the assessment world just may not be realistic, especially with something as deeply ingrained in the institutional and faculty culture as outcomes. Keep in mind that a fully realized process is going to take time. One key to making all of this manageable is to make sure you aren't trying to boil the ocean - you have to separate things into phases. Think about what programs are going under review soon, when your next reaffirmation will occur, and what departments will prove challenging to get on board to create a realistic timeline for phasing in assessment. Yes, it would be impressive to have every outcome for every curricular and co-curricular program mapped with an analysis of gap areas done by the end of your first year of your new process. But it's just not realistic.
As outcomes professionals, we know we're not always going to be the most popular person in the room. Still, we don't have to make it harder on ourselves by developing a backbreaking process with impossible expectations. Take the time to educate your stakeholders on your institutional goals, create as much buy-in as possible by providing a clear vision and direction for the process, and set your own expectations appropriately. Doing so will not only set your institution up for a successful outcomes assessment process– it will also ensure one that is manageable.
---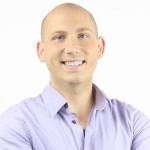 Adam Cebulski
Adam holds a Master of Science in Education from Northwestern University, and is an independent consultant for universities, non-profits, and professional associations. Drawing on his expertise in strategic planning and assessment for divisions and departments, he helps universities and non-profit organizations implement structural and procedural changes to improve their operations.