Retention, persistence and completion can be enhanced or impeded during the first six weeks of the new college student's experience. During that time, students navigate the transition from high school to college [1] (physically, emotionally, interpersonally); acclimate to the campus environment; meet a diverse set of new people; cope with the early stressors of college life; and form new routines. The early days on campus also present the potential for high-risk alcohol consumption, drug use, hazing, sexual assault and suicidal ideation. During this critical time, students need support from peers, faculty and staff. To best support students, higher education institutions must focus on academic and social expectations, adjusting as soon as students matriculate—if not before. Accomplishing that in these uncertain times requires administrators to review and refresh existing strategies—and perhaps add new ones—to ensure student needs are met, whether they are learning on campus or remotely.
Given the changes expected for the fall term, what is your campus doing to refine your retention and success strategies to launch students into a strong first six weeks? Consider these evidence-based suggestions to support student success and download our worksheet to create your own plan.
What You Can Do to Ensure a Successful First Six Weeks
1. Use data to understand your students before the term begins
The high-performing institutions in Student Success in College [2] purposefully align their resources and structures with their curricular and co-curricular offerings, continually tweaking based on assessment.
Learn from admission records, summer bridge, transition and online orientation programs to get a better picture of entering students.
Use data to target outreach for historically underrepresented students who encounter challenges making it difficult to take advantage of campus resources.
Incorporate intake surveys and ongoing pulse surveys or polls into your orientation programs.
Share aggregate results with faculty and staff to keep the community informed about student challenges both inside and outside the classroom, so they may adjust practices as necessary.
2. Communicate early and often about campus support and resources
Beginning College Survey of Student Engagement (BCSSE) [3] data shows that first-year student expectations prior to starting their first semester do not match their behavior. For example, they predict they will spend more than fifteen hours a week studying (and earn grades of B or better), but they actually study two to six hours less than that per week. Almost half of new students never use career planning, financial advising or academic tutoring services.
Create a multi-layered communication plan that goes beyond email—add social media as well as peer and faculty outreach to targeted groups of students, layered across the first six weeks.
Host a virtual Welcome Week and link students to key resources to support them with time management, writing skills, goal setting, financial literacy, test and note-taking and tutoring.
Create a centralized website of "who to talk to" or "where to go" (See these great examples from Elms College and Macalester College).
Guide students through online learning and resources that help them find services to navigate the risks of college life.
3. Ensure high quality faculty engagement
Faculty and staff play key roles in creating a challenging and supportive campus environment. While engagement in educationally purposive activities [4] is linked to desired outcomes for all students, historically underserved students—and those less prepared—tend to benefit even more.
Partner with your teaching and learning center to provide faculty development on the key role they play and the importance of the first six weeks. Consider pre-recorded videos to make the trainings more accessible.
Provide technology for faculty to safely and virtually incorporate formative assessment techniques.
Encourage faculty to engage in substantive dialogue with students, both in and out of class.
Require an assignment and provide feedback in the first two weeks.
Articulate expectations, including amount of time to spend on assignments.
Design active and collaborative learning opportunities with peers that tackle complex, real-world problems.
4. Encourage and facilitate peer interactions
Peers play a critical role [5] in facilitating new students' integration to and growth in college and are influential in a student's decision to remain or leave. Over forty years of retention models and empirical research [6] note that among all the variables that lead a student to leave college, the two most important are the quality of the student's institutional experience and their integration into the academic and social systems of the institution.
Structure ways for students to interact with one another in an online environment.
Set up cohort-based dialogue groups with students from different racial and ethnic groups.
Continue supporting virtual student organization activities.
Tap into peer groups by class year or student governments to assist with fielding emerging issues.
5. Foster a connection to the campus community
BCSSE data tells us the vast majority of entering students expect to participate in co-curricular activities, yet almost one third don't during their first year.
Host a virtual Campus Activities Fair for students to register with clubs and organizations.
Promote an online calendar of events (even if they are all virtual) and track attendance safely and virtually.
Keep students engaged after the start of term with co-curricular pathways that build connections and skills.
Even though students may not gather in campus in the same ways they did previously, determine how you will provide and communicate an affirming and welcoming campus environment inside and outside the classroom.
6. Set up a system for early intervention
It's imperative to identify students who may be at risk in order to take action and support. While earlier literature focused on what students should do to be more college-ready, recent shifts call for institutions to be student-ready [7]. Tia Brown McNair points out that "student-ready colleges and universities are not focused on student deficits, but on what educators can, and must, do to change institutions for students."
Identify key metrics to identify students who are struggling in class or not connecting or engaging.
Use everything your early alert system offers in terms of information sharing and digital communication. Hold additional trainings in anticipation of increased usage.
Guide faculty on new student behaviors to look for and share using the alert system.
Track engagement in the online teaching environment, such as LMS usage, assignment submission, discussion forum participation or class attendance. Look for key indicators of disengagement (e.g., missing two classes in a row, missing an assignment) and reach out to students.
Reach out to students by phone rather than relying only on email.
---
Citations & Sources
[1] based on research for new, traditionally-aged students attending a 4-year institution
[2] Student Success in College: Creating Conditions That Matter
[3] Beginning College Survey of Student Engagement (BCSSE)
[4] High-Impact Educational Practices: What They Are, Who Has Access to Them, and Why They Matter
[5] The importance of peer relations in college student retention: An exploratory study
[6] A Comprehensive Review of the Major Studies and Theoretical Models of Student Retention in Higher Education
[7] Become a Student-Ready Institution
---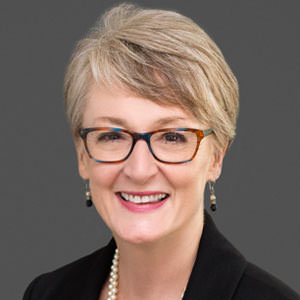 Anne E Lundquist, Ph.D.
|
Dr. Anne E. Lundquist, Assistant Vice President for Campus Strategy (she/her/hers), is a white, cisgender, third generation educated researcher, poet, yogi, and social justice advocate who draws on her 30-year career in higher education to help campuses use data for change. Previously, Anne served as Director of Strategic Planning and Assessment for the Division of Student Affairs at Western Michigan University as well as senior student affairs officer at four liberal arts colleges. She has taught diverse subject matter, including educational leadership, institutional effectiveness, higher education law, writing, and literature. Anne's areas of scholarship and interest include strategic planning, enterprise risk management, student success, and equity-minded assessment. She holds a MFA in Creative Writing and a PhD in Educational Leadership, Higher Education, from Western Michigan University. She earned her BA in Religious Studies and English from Albion College.