For an industry known for moving slowly and incremental change, higher education has undergone unprecedented change in just a few months' time. Campuses have shifted quickly to balance immediate financial needs with public health and safety, while trying to remain true to their mission. This upheaval of the status quo has required institutions to shift from incremental change to active experimentation—at times with limited data.
But campuses can't remain frozen in experimental crisis mode interminably. Some campuses are recognizing that old planning models won't lead to the transformation required to move past this crisis. What is required of colleges and universities at this juncture is radical, dramatic, future-oriented change.
However, even with planned change, people are often fearful and need time to understand what changes mean so they can adapt—or resist. But campus decision-makers don't have the luxury of time. Nothing short of transformative decisions and actions will allow campuses to weather the immediate and long-term changes that have emerged. And that requires a systemic change management approach.
Real-Time Strategic Change (RTSC) is one large group intervention strategy that may be helpful as campuses navigate an evolving future, as it involves simultaneous planning and implementation of individual, group and organization-wide changes. RTSC takes place in three phases:
Scoping possibilities: crafting a clear, considered plan for the future, where people are energized about the multiple possibilities that fit the institution's culture, needs and constraints.
Developing and aligning leadership: building the competencies and commitment to succeed through large- or small-scale events, action learning initiatives, individual reflection and training, with efforts focused on developing a preferred and consistent leadership style and strategy alignment.
Creating organizational congruence: engaging the entire organization in developing a fit between strategies, actions, processes, systems, practices and culture.
RTSC is a participative, structured and organized process for involving a whole system in planning the strategy of an organization. The goal of RTSC is to formulate a new vision and/or strategic direction and to obtain major improvements in key financial, quality, mission or other performance measures. The RTSC method enables all participants to interact with their leaders, outside experts and each other to exchange ideas and create a forum for analysis and dialogue.

With an RTSC approach, change is given the opportunity to occur when three elements are in place simultaneously—dissatisfaction with the present situation, a compelling vision of how the change will create a better future and first steps for reaching the vision.
The process of designing a shared future enhances participant's motivation and recognizes their individual role in the future of the organization. While it may not be possible to design an in-person RTSC workshop in higher education right now, it is possible to engage stakeholders virtually through hosted meetings, webinar discussion groups, virtual town halls, and digital brainstorming.
Even before current industry challenges, rising rates of change drove higher education to respond to increasingly complex problems and situations where stakeholders in and outside of campuses were at odds about the purpose, goals and best way forward for institutions. For better or worse, campuses don't have to imagine the RTSC polarity of planning for the future and being in the future now.
What institutions can do is respond by making informed, smart decisions that invite participation and provide direction, envisioning compelling, transformational future possibilities. Download this step-by-step PDF guide from the United Nations Institute for Training and Research on how to host an RTSC event and use this accompanying question guide to guide you as you implement your change management approach.
---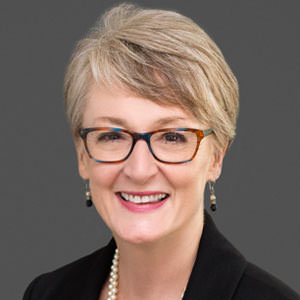 Anne E Lundquist, Ph.D.
|
Dr. Anne E. Lundquist, Assistant Vice President for Campus Strategy (she/her/hers), is a white, cisgender, third generation educated researcher, poet, yogi, and social justice advocate who draws on her 30-year career in higher education to help campuses use data for change. Previously, Anne served as Director of Strategic Planning and Assessment for the Division of Student Affairs at Western Michigan University as well as senior student affairs officer at four liberal arts colleges. She has taught diverse subject matter, including educational leadership, institutional effectiveness, higher education law, writing, and literature. Anne's areas of scholarship and interest include strategic planning, enterprise risk management, student success, and equity-minded assessment. She holds a MFA in Creative Writing and a PhD in Educational Leadership, Higher Education, from Western Michigan University. She earned her BA in Religious Studies and English from Albion College.