What types of partnerships exist on your campus today? Do offices across divisions collaborate to create programs, processes and services? Do departments partner outside their college? Are campus partnerships using and producing data to advance the mission and vision of the institution?
Whether creating internal partnerships between colleagues within the same division, to more significant partnerships between colleges, harnessing the strengths and abilities of others from different areas of your institution is one of the most strategic ways to tackle complex challenges, build powerful coalitions, and unlock thoughts of innovation.
In today's higher education arena, breakthroughs and progress can't happen in silos. Campuses should implement ways to drive collaboration that provide the insights and actions needed now and in the future. By developing strategic partnerships, colleges and universities are demonstrating a commitment to enhancing overall institutional quality and effectiveness.
Three major tactics for structuring strategic partnerships on campus include (1) utilizing a cross-functional team approach; (2) adopting a planned change process; and (3) developing a communication strategy.
Utilizing a Cross-Functional Team Approach
Simply stated, a cross-functional team is a group of individuals from different functions or units within an organization. Those individuals are typically brought together to collaborate on specific projects and collectively produce results. These teams can take many forms, but when appropriately designed, all aim to leverage the skills, expertise, and experience of a diverse group of individuals. Although the concept of cross-functional teams is not new, the approach has gain popularity in recent years because of its power to improve problem-solving efforts, strengthen coordination and integration across the organization, and identify inventive yet thorough decisions.
A great example of a coordinated cross-functional team approach on campuses is the implementation of a data governance team. Driven by a specific group of individuals, data governance is a shared responsibility in the management and maintenance of data.
However, setting up a cross-functional team can sometimes bring difficulties. This team structure is often new and requires changes in mindset, skills and knowledge to manage lateral relationships, and a balance between job responsibilities and team tasks. You can overcome these challenges by establishing a planned change process.
Adopting a Planned Change Process
Planned change is the process of preparing the organization for new goals or a new direction. Organizations participate in planned change to increase their effectiveness. Organizations – notably higher education institutions – can use planned change to solve problems, to reframe shared perceptions, to adapt to external environmental changes, and to improve performance. We see many colleges and universities using planned change processes when initiating new organizational developments such as strategic planning, enrollment management, and IT infrastructure.
When campus partnerships are designed to modify strategies, structures, and practices to increase institutional effectiveness, adopting a planned change model can provide guidance and formation. With a general framework, depicted by four basic phases – entering, diagnosing, planning and implementing, and evaluating and institutionalizing– this model has broad applicability to many types of planned change efforts. Regardless of the model, institutions should engage in a formal process that helps them identify the gap and opportunity, work toward a common goal and capitalize on individuals' talent and strengths.
Developing a Communication Strategy
Communication is essential for a partnership to succeed. Like on any team, effective communication allows individuals to understand their roles, the roles of everyone else, and what needs to be accomplished. Throughout the partnership, individuals should strategically leverage multiple mechanisms of interaction and exchange. Open and active channels of communication will ensure there are no misconceptions and misaligned expectations.
Two main communication strategies should be considered when creating partnerships. The first is a plan of how best to share and distribute information among colleagues in the partnership. This plan is a necessary part of managing a strategic partnership and is critical in establishing mutual understanding as well as clear objectives. The second plan should address how the partnership and its progress will be conveyed to the greater campus community. These communication messages can increase support for the partnership as well as motivate people for any future changes.
All in all, strategic partnerships are a necessity for institutions to achieve success in today's challenging environment. To scale innovation and solve complex problems, institutions must foster collaborative opportunities of broader viewpoints and experiences, demand strategic thinking, and increase internal competencies. And though meaningful partnerships require thoughtful consideration and continuous effort, the rewards are great, and the added value is priceless.
Learn more about how we can help your campus develop strategic partnerships with our Strategic Advising Professional Services.
Campus Labs can help your institution manage challenges due to the COVID-19 pandemic. Visit our COVID-19 Resource Center for useful tools and support.
---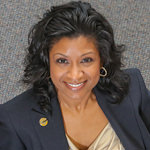 Kelli Rainey, Ed.D.
|
Kelli S. Rainey, Ed.D., provides specialized consultation for campuses eager to implement organizational strategies that ensure institutional vitality and works with campuses on strategic planning, accreditation preparation and assessment planning. With two decades of higher education experience, she has an extensive background in enrollment management, student development, and institutional effectiveness. Previous to joining Campus Labs in 2019, she provided strategic leadership in a dual role as assistant vice president for academic and student support services and chief operating officer for institutional effectiveness at Johnson C. Smith University, where she formerly served as dean of academic support services, institutional accreditation liaison, and director of the office of institutional planning, assessment, effectiveness and research. She holds a doctorate in higher education and organizational change from Benedictine University and a graduate certificate in institutional research from The Pennsylvania State University. She earned a master's degree in applied psychology with a concentration in industrial and organizational development from Fairfield University and a bachelor's degree from Lynchburg College.