It's fulfilling to continue our contributions to a functioning and productive higher education system by supporting campuses and creating resources that can be used to navigate current uncharted territories. Lately, we've noticed some trends in discussions with our member campuses about teaching and learning. In the interest of community and sharing, we have summarized these discussions and our thoughts on how we can collectively address the issues our community is encountering.
Should we move our courses to pass/fail this semester?
Some think grades are an absolute necessity because GPAs are used for transfer credit and admittance to graduate school, or because other institutions may not accept a pass/fail course. The reality of our current situation means that logic and humanity need to take precedence, especially since everyone has been affected by the impacts of a radically different spring 2020 semester.
Is pass/fail a detailed enough measure of learning? If a course has clear learning outcomes, pass/fail should be just as useful as a grade—there is either evidence of the student learning, or there is not.
The biggest benefit of pass/fail is to save emotional capital. Again, logic and humanity need to prevail. Worrying about grades is not a worry any of us have the time or capacity for currently. Faculty are spending time restructuring their teaching methods, reformatting assignments and keeping a connection with students. Faculty need to focus on what they see in their students and provide feedback that helps them grow. Similarly, students are spending energy staying connected to their instructors, completing their work and focusing on what they need to know to be successful next semester.
Also, keep in mind, students are navigating how to find a place to live, making sure they eat and have access to internet, and many are very likely working jobs that are considered essential. They do not need to spend their time and energy figuring out how to get the three points that are the difference between a B- and a C. One policy to consider is to give students the option to take courses pass/fail or for no credit, allowing students to make this decision up to five days after the class is complete.
Can we complete measures of student learning assessment this semester?
The one aspect of teaching and learning that has the potential to not be impacted by the move to remote instruction is learning assessment. That isn't universal and may be dependent on your campus' process, but any class structure with clearly articulated learning outcomes and aligned activities will generate artifacts of learning. Thus, assessment is complete. And, if you collect the data now, it will be there when you are ready to review it.
If ever there was a reason to take a close look at student learning, it is now. It would be reasonable to assume a student may not learn as deeply in their current courses as past cohorts have. This isn't because faculty didn't teach, nor is it because students slacked off. It is likely because there was a huge shift in our world in the middle of the learning experience and the cognitive load of managing our health and our lives may have inhibited learning. If a current course is part of a larger curriculum, it means the courses students take next semester rely on the learning that took place this semester. Access to learning data for spring 2020 allows faculty to prepare their fall courses to accommodate the effects of a disrupted spring learning experience.
The real question behind those about learning assessment is likely: Should we require the compliance aspects of assessment?
Yes and no. Requiring all annual program assessment forms be filled out by the end of the school year is not reasonable. But reminding folks to collect the data and sharing the reasons for doing so is especially important. When time allows, analyzing learning data may actually put your minds at ease. If you compare learning results from courses taught in fall 2019 with those from sections taught in 2020, you may realize everything is just fine. You may also notice there was a serious difference, which is still a good thing, because you can respond in a way that doesn't negatively impact student success down the road.
Should we conduct course evaluations this term?
Essentially there is not a finite answer to this question—if you conduct course evaluations for tenure and promotion only, reconsider this approach. Evaluation data for tenure and promotion is personal, and the questions asked are, or should be, about teaching methodology and effectiveness.
There is great opportunity in taking stock of what is happening now—thoughts, feelings, action—as evaluations focused on collecting this data will provide an exceptionally useful set of data. Today, tomorrow, in three months, in a year—we will need information about what is happening now to our campuses, classes and students. If you want to provide an outlet for students and faculty to be heard, you must conduct course evaluations—but use a different set of questions, such as the ones Campus Labs has developed here (PDF download).
What should we change about our evaluation process? Do you have recommended text for explaining the process and use of the results to both faculty and students?
Your process should have two intentions— good communication and getting useful and informative data. Campuses are already thinking about delivering summer or fall courses remotely. Knowing what worked and didn't during the current term will increase efficiency and efficacy if we need to extend the period of remote instruction. That is the message both faculty and students need to hear.
Let faculty know this is not an evaluation of their ability to handle crises, but an assessment of what worked and what didn't. Let them know the results are going to be used to make better campus-wide decisions and questions will be asked through the typical course evaluation process to reach every student and the delivery has some semblance of normalcy as students are familiar with the process.
Explain to students that how they feel and what they are experiencing is important to the institution. Let them know you want to use their responses to make informed decisions about upcoming terms and, if applicable, to create programming and services that may not have previously existed but are necessary now. Let them know you will share how you used the results.
While this is not an exhaustive list of questions about teaching and learning, it does reflect some of the key issues that we have heard from our member campuses. As you reflect on this semester and how you will engage in the processes of grading, learning assessment, course evaluations and communicating new approaches, please keep us up to date on how you manage your unique campus situations.
---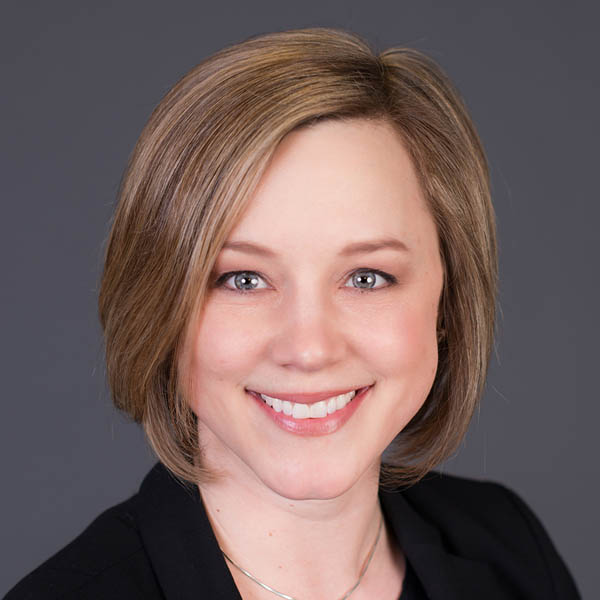 Shannon LaCount, Ed.D.
|
Dr. Shannon LaCount is Vice President, Campus Strategy. Her career in higher education before joining Campus Labs includes eight years of teaching experience as a clinical and classroom professor in Communication Sciences and Disorders and five years as Director of Student Learning Assessment at the University of Minnesota Duluth (UMD), where she led a campus-wide assessment process for academic departments and student life programs. She has also participated in advising events and undergraduate research at UMD, as well as consultations and professional development events as a Teagle Assessment Scholar with the Wabash College Center of Inquiry. She has a master's degree in speech-language pathology from the University at Buffalo and a doctorate in education from the University of Minnesota.