When NASPA CEO Kevin Kruger co-authored an opinion piece in 2018 exploring the need for student affairs programming to support online learners, he could not have anticipated how quickly and urgently this need would expand to encompass all students due to the COVID-19 pandemic. The piece charges student affairs professionals to focus on online learners' goal-setting skills, sense of community, time management and awareness of campus resources.
And a decade ago, Inside Higher Ed outlined the value of including online students in campus clubs and organizations, noting that "clubs tend to form social networks…less isolationism leads to [a greater] feeling of belonging."
In this blog post, we will share tips for remote student club and organization management and profile campus examples that have quickly transformed practice to meet new and unique student needs.
Stay Connected
It's always wise to learn from your students, but it's imperative when face-to-face meetings aren't possible. There's a gentle balance between keeping students informed and potentially overwhelming them.
Revamp your web page—It's important to reflect remote processes, programs and services during this time. For example, Virginia Tech's student engagement and campus life page has updates on virtual events and services, as well as a specific page dedicated to virtual resources for student organizations.

Check in with student leaders over video—Cameron Eaves, a student organizations advisor at Auburn University says this allows her to more accurately assess if a student needs to be pushed to keep a routine and stay engaged, or if they just need some space. She reminds us that students might not get this one-on-one attention within a classroom, where faculty may still be adjusting to the abrupt shift to online curriculum delivery.

Hold office hours or drop-in meeting times—Abbey Rutschilling, a program coordinator at Capital University, shared that office hours with Zoom are a key divisional strategy for staff to engage with students as they would on campus. A student might join to say hello, and gradually an advisor can help them debrief and reflect on ways to grow and continue to connect in a virtual environment.

Communicate via an online newsletter—Brian Garsh, assistant director of student activities at Kennesaw State, uses their biweekly newsletter to communicate with student organization leaders and advisors as a way to keep RSOs informed of resources and services available to them. "We are trying to maintain as much normalcy as possible while recognizing that our definition of 'normalcy' has changed," Garsh said.

Use social media—Post or host events on Facebook, Twitter, Instagram and other spaces your students use. This is also a time when student leaders, nervous about the loss of potential word-of-mouth promotion of their events and organizations, can improve their social media skills and their club or organization's online presence. Social media can also be used to ensure students are up to date on student organization policies, budget applications and activities as they transition virtually—a tactic currently used by Wright State University.
Student Organization Planning and Goal Setting
Students are busy and it is often difficult to coordinate time for strategy planning with club and organization leaders. Auburn's Cameron Eaves shared that while it's important to give students space to process these changes, a virtual learning environment doesn't equal student organizations "hitting pause."
Encourage student leaders to focus on the long view—Eaves recommends helping student leaders take time to revise their mission statement, lay out a more strategic plan for the following year, bolster transition resources, restructure their leadership board or edit their constitution.

Take student organization registration online—Using campus engagement technology platforms, social media and other methods, develop ways to promote clubs and organizations virtually. This will help leaders find interested students and allow them to begin or complete the membership process online. It's not too early to think about the best way to communicate with prospective students, showing the variety of ways they can engage and become involved, even while many details about the next few months remain uncertain.

Hold online elections—Host debates, town halls, forums and advertising for student government campaigns online. Work with SGA leaders to support the election process and use technology to facilitate voting.
Organization Leader Training
It also can be difficult to find time for student organization leader training, especially as the typical spring semester wanes. Student leaders may have the desire and ability to engage for their own professional development and for the benefit of their organization.
Take your existing materials online—Use materials you already have for leadership and communication skills, conflict resolution or intercultural competence and develop a hybrid approach to sharing materials or content online. Heather Shea, director of women's services at Michigan State University, recently posted on Facebook about hosting her first ever Zoom workshop with sorority presidents to discuss Panhellenic recruitment centered on women's empowerment.

Focus on policy training though an online curriculum—Many campuses have already moved their required hazing, sexual harassment, risk management or other required trainings to an online or hybrid model. These types of trainings lend themselves to asynchronous learning by students at their own pace with an opportunity to demonstrate completion or competence via a quiz, reflection or in-person dialogue. The University of South Carolina, for example, has cut staff-facilitated training from 60+ hours to 10 hours, including the review of organization registration—and today, student officer training is entirely online using standardized videos.
Club and Organization Programming
With a focus on their own coursework and well-being, even the most active student leaders may not have as much time to devote to creating and hosting events for their organizations. Most campuses are finding ways to provide relevant programming and access to services virtually.
Don't put the burden on the students—Wherever possible, student involvement at Auburn shifted virtually for major department events in order to maintain a sense of normalcy for their students. And at Capital University, each office continues to adapt their regular services for a virtual environment, such as the Center for Faith & Learning, which now broadcasts daily services over social media.

Focus on the value to the student—Capital University has tried to match previous years' engagement for certain annual events, planning a live video with a student-hosted, interactive portion before and after its annual Involvement Awards ceremony, while mailing certificates and an article of recognition in the student newspaper for its International Student Banquet.

Strategize with student leaders about large spring events and campus traditions—Virginia Tech used Facebook to seek video submissions that showcase the experiences of 2020 graduates and will select some to be featured during commencement. Additionally, Wright State is hosting a Virtual Spirit Week to help connect students, seeking photos and written memories from students via social media.

Help students access existing programming, services and events—Rather than asking students to plan events themselves, connect them to ones that are in the works, seek their input on what they need, allow new meaningful content to emerge and help streamline and facilitate the event management process. Student leaders may also want to connect their members to relevant content on the web, with material focused on mindfulness, live workout routines, managing stress and staying healthy.
For more tips on going virtual in student affairs, watch our webinar co-hosted with Student Affairs Assessment Leaders (SAAL), entitled Student Affairs Assessment: Priorities and Focus during COVID-19.
How is your campus adjusting to a virtual learning environment? Let us know by sharing on social media—be sure to tag us so we can see what your campus is doing to provide support for student clubs and organizations.
Other Resources:
Virtual online leader training: https://training.campuslabs.com/trainings/student-leader-training-showcase-3-schools-3-methods-3-success-stories/webinars/2019-03-20-14-00-00-0400-1146
---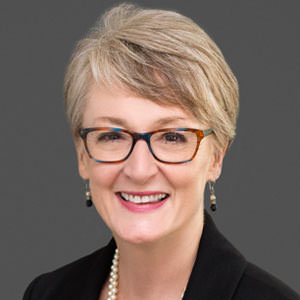 Anne E Lundquist, Ph.D.
|
Dr. Anne E. Lundquist, Assistant Vice President for Campus Strategy (she/her/hers), is a white, cisgender, third generation educated researcher, poet, yogi, and social justice advocate who draws on her 30-year career in higher education to help campuses use data for change. Previously, Anne served as Director of Strategic Planning and Assessment for the Division of Student Affairs at Western Michigan University as well as senior student affairs officer at four liberal arts colleges. She has taught diverse subject matter, including educational leadership, institutional effectiveness, higher education law, writing, and literature. Anne's areas of scholarship and interest include strategic planning, enterprise risk management, student success, and equity-minded assessment. She holds a MFA in Creative Writing and a PhD in Educational Leadership, Higher Education, from Western Michigan University. She earned her BA in Religious Studies and English from Albion College.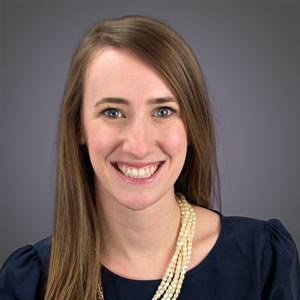 Lindsey Carter
|
Lindsey Carter joined the Campus Labs team in 2014 from Wofford College, where she served as a Resident Director, Coordinator of Fraternity and Sorority Life, and interim Director of Fraternity and Sorority Life over her four-year tenure. Prior to her time at Wofford College, Lindsey served as a Residence life Intern at Furman University and an Alumnae Recruitment Advisor for her sorority. Her master's thesis on student communication led her to work in technology to help students find and better understand engagement opportunities and help campus administrators use data driven story telling to improve student learning. Lindsey has presented at national and international conferences on topics varying from spirituality development in student affairs and roundtables on action plan development.