The COVID-19 pandemic has created a new educational dynamic that we are all still trying to comprehend—and, it has severed some of our existing feedback loops, compromising our ability to identify needs and see the impact of our actions. As we work, teach and learn remotely, we are all seeking connection and engagement. Which is why surveys are so important right now.
Surveys can be a form of dialogue—asking questions and listening to answers. They allow us to place value on the voices of our students and colleagues, including them in our decision-making processes. Surveys also help us understand novel concepts and new situations, to ask questions to which we don't have the answers. Of course, that's the whole point of assessment:
"Assessment makes a difference when it begins with issues of use and illuminates questions that people really care about." - Principles of Good Practice for Assessing Student Learning, American Association for Higher Education, 1992
But how should you decide which surveys to conduct? Consider this decision-making model to work through your current survey calendar or adapt it to a shareable process for use across campus.
Keep
Keep the survey on your schedule if the topic is still relevant and important, and feedback will help you understand our current situation or plan for the future. In particular, look for opportunities to collect foundational data about the student (or employee) experience that you can compare to past years. Rather than thinking of this data as skewed, think of the comparisons as helpful baselines for understanding the impact of this pandemic on your educational environment and impact. You can also look for opportunities to add a few COVID-19-related questions to surveys already planned, if audience and purpose align.
Examples:
Annual surveys or benchmarking surveys such as NSSE, CCSSE, or Project CEO
Regular service evaluations (e.g. those sent after advising appointments or IT help desk tickets)
Program or course evaluations that were already offered virtually and have remained unchanged
Tweak
Adjust the survey if the topic is still relevant and important, but questions may need to be adjusted to recognize our current situation. Also consider any changes that need to be made to how results are used and shared. For instance, any data that was included in an individual's evaluation (such as tenure and promotion processes, personnel evaluations or individual performance metrics) should have adjusted benchmarks or be excluded entirely.
Examples:
Course evaluations—Consider adjusting to questions more appropriate for the virtual instruction environment, and do not use results in any formal instructor evaluation process. View our full recommendations for revising your approach.
Surveys that are specific to personnel, such as RAs or academic advisors—These could be adjusted to understand the needs and experiences of those served, not to evaluate or criticize those serving.
Health services usage survey—Adjust to recognize the telehealth environment.
Programing needs assessments—Often done in the spring by those planning for fall, these can be adjusted to plan for emerging topics and the possibility of a virtual environment.
Delay
Postpone the survey if the topic is still important, but no longer relevant in this time. Or, if the survey can be conducted later without significant negative impact on your operations, providing you with an open slot for a survey on a new, more pressing topic.
Examples:
Surveys based on events or services that took place before the shift to virtual instruction
Unique needs assessments that just aren't as important now, such as a facility plan for your new student union or an evaluation of your academic integrity policy
Cancel
If the topic is just plain irrelevant now, this is where you cut. Look for assessments about in-person programs or canceled events. Also look for assessments for which you no longer have the capacity to use or analyze the data. However, be wary of canceling a survey because you are afraid of the results.
Examples:
Event evaluations like those for residence hall move-out, commencement ceremonies, staff retreats, or spring concerts
Assessments of physical resources or services like the dining halls, the on-campus cable package, or technology in your classrooms
Add
This is where the surveys specific to COVID-19 come in play. For the most part, these will be needs assessments that help you plan and respond to the new normal, or formative assessments you use to adjust new services or offerings in real-time. Include student leaders, such as your SGA president, in your decision making—remember they too are trying to serve their constituents from afar and can be your partners in reaching the student body.
Examples:
Student climate surveys to capture the student needs and experiences during this time of transition: view our template
Technology inventory and needs assessments: view an example
Housing needs for campuses that still have students in-residence
Assessments of student financial strain, including food or housing insecurities
Surveys to faculty and staff about working remotely
Post-graduate career planning: view an example
Classroom assessment techniques, such as polling students in online courses to check on their progress and self-efficacy
Final considerations
With our rapidly evolving situation, any inflexible plans might quickly be rendered irrelevant, so use an iterative approach to planning. Break down your plans by thinking in two-week chunks and expecting adjustments. Also, consider shorter but more frequent surveys—it's not necessary to take months to perfect a 100-item instrument. What's important is that you get data while it can make a difference.
Now more than ever we need to ensure our assessment has a lens of equity. Our marginalized students are even more vulnerable in the current environment, so remember to include the appropriate demographic questions that allow you to look at your data with that lens. For more insights, review our Socially Just Assessment resource webpage and read the newest piece from NILOA.
---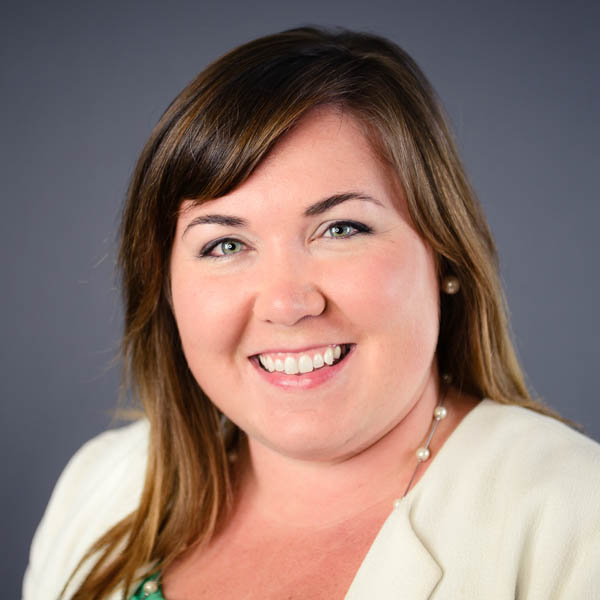 Annemieke Rice
|
A self-professed data geek, Annemieke has spent her time at Campus Labs helping guide and educate member campuses in their journey to use data more effectively. In doing so, she has consulted with hundreds of higher education institutions seeking to accelerate practice in areas including student success, learning assessment and institutional effectiveness. She arrived at Campus Labs via early member campus Northeastern University, where her responsibilities provided her with first-hand experience in strategic planning, retention initiatives, strategic enrollment management, educational technology strategy and accreditation.

She earned a bachelor of arts in behavioral neuroscience and journalism from Lehigh University and a master of science in applied educational psychology from Northeastern University. A prolific and engaging speaker, she has presented at more than 100 national and regional forums.