COVID-19's disruption to college and university classes is unprecedented. I can only imagine what it must be like to have planned and started a course and—in the middle of the semester—have it completely interrupted and set on a radically different path, forcing a move from face-to-face instruction to a virtual learning environment. Faculty and students are understandably overwhelmed and uncertain about what comes next.
Instructors have justifiable concerns about how this move ultimately impacts the quality of both teaching and student learning. Moreover, fears may surface about how this could affect teaching evaluations. How valid and reliable could it possibly be to have students evaluate a course that has been altered so significantly?
We understand such worries, as these impactful disruptions could diminish student learning. Some instructors are more experienced than others at teaching in a virtual environment, and some students need face-to-face interaction to fully grasp certain concepts. Evaluating instruction under such conditions raises legitimate issues of fairness—and we sympathize with those who say course evaluations should not be used to evaluate teaching effectiveness this semester.
Although, we also recognize that student feedback in this time of crisis is critically important. Institutions need to know how students are adapting to the changes and what challenges they face. At this time, students are physically separated from campus, and they may feel socially isolated from their peers and instructors. Collecting feedback on the student learning experience and the institution's accommodations for learning shows that the institution cares.
If there is a silver lining to be found, it is that there is still time to think through what new questions should be asked at the end of the semester—these decisions do not have to be made today, and there are resources available to help. For instance, our course evaluation consultants stand ready and willing to work personally with campuses to help them design custom questions to assess their individual needs. Campus Labs also has a list of resources to assist faculty in responding to the unexpected move to an online environment.
Given the extreme shift in circumstances, course evaluations this semester will tell us less about an instructor's true teaching skill than they would otherwise. However, there is great potential to inform faculty and administrators about students' perceptions of their learning during crises and massive disruptions to the intentional learning environment. The more institutions that collect student evaluation data this semester, the more information we will have to make decisions going forward. Learning what we can from course evaluations this semester makes us better prepared not only in the months ahead with the current situation we face but also for any situations that may arise in the future.
And for institutions that want to utilize a formative assessment approach through the rest of the semester—we're here to help with that as well. Michelle D. Miller, author of the book Minds Online: Teaching Effectively with Technology, argues that especially in online classes the name of the game is communication. She maintains that interactions must be two-way—students not only need guidance about how to navigate the course, but instructors also need feedback about how the class is going. Novices to virtual learning environments, who are trying to find their way through the rest of the semester, could especially gain from such input.
Unique circumstances cause extraordinary interference in the conduct of college classes, not to mention substantial stress to students and faculty—and we are here to help our campuses through times of uncertainty. We encourage campuses to consider, within reason, shifting focus in the administration of course evaluations. Some may see this as an opportunity to formatively assess aspects of their move to online courses, and institutions/departments should evaluate their overall response and accommodations. Why toss aside opportunities to learn from impactful, unprecedented events that could occur in one form or another in the future?
---
References
---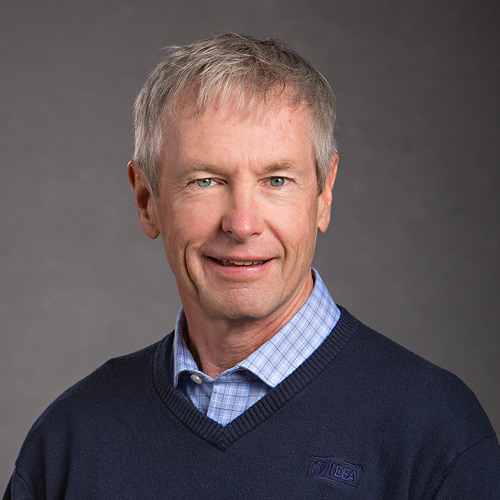 Steve Benton, Ph.D.
Steve Benton, Ph.D., is a data scientist in the Campus Labs data science team. Previously, he was Senior Research Officer at The IDEA Center where, from 2008 to 2019, he led a research team that designed and conducted reliability and validity studies for IDEA products. He is also Emeritus Professor and Chair of Special Education, Counseling, and Student Affairs at Kansas State University where he served from 1983 to 2008. His areas of expertise include student ratings of instruction, teaching and learning, and faculty development and evaluation. Steve received his Ph.D. in Psychological and Cultural Studies from the University of Nebraska-Lincoln, from whom he received the Alumni Award of Excellence in 1997. He is a Fellow in the American Psychological Association and the American Educational Research Association.