Asher plans to major in business and run his own company someday. But two weeks into the spring semester of his first year, he's already falling behind—a pattern that typified the previous semester. He's doing his best to juggle five courses and a 20-hour-a-week work schedule for his job at a local store. Even though he's only missed a few of his Accounting 100 classes, he routinely struggles with the assignments. The lectures aren't always clear, and he feels there's never an opportunity to ask questions in class. His professor, meanwhile, can't help but wonder about her student's academic commitment. Asher often hands in assignments late, which means Dr. Lester has no choice but to take off points. She's disheartened by his consistently weak test scores—when she first met the 28-year-old, he seemed to have a lot of potential. In her moments of sharpest exasperation, she's nagged by a question: Why enroll in college if you're not going to do the work? For Asher's part, each time he receives a low grade on a test, he feels a new level of frustration. I'm really trying, but it's hard to stay positive when the professor doesn't seem to care whether I succeed or not.
Asher and Dr. Lester aren't real people, but this fictional account hints at the real-life experience of more than a few college students and their professors. In fact, a growing number of undergraduates are arriving on campus without adequate preparation for the academic journey ahead. Institutions need to address challenges that didn't exist a few decades ago. And that includes being open to new resources, including data focused on the classroom experience.
An article in the October 2017 issue of The Chronicle of Higher Education put the spotlight on Pierce Community College, located in Washington State. When Pierce joined Achieving the Dream's network of two-year institutions, it was given a grant to focus on improving graduation rates. Faculty were encouraged to reference student data to support their course prep. Data dashboards showed them course-completion rates for every class over the past 10 years. Faculty were able to compare academic performance rates based on factors such as race, gender, first-generation status, and financial-aid status. One professor was inspired to dig a bit deeper, after discovering a high number of low-income students in her math course. She surveyed her students about their commitments and schedules outside the classroom. Upon learning that one of her students, a working parent, typically completed her homework between 10:30 pm and 2 am, the professor changed her policy. To make it easier for all students to complete their work, the due date for assignments was moved from Fridays to Mondays.
This is just one example of how using data can spur positive, concrete action. Yet despite the benefits, a data-driven approach can feel disruptive and even threatening, especially for educators who are on the frontlines of teaching. So where—and how—do you begin?
Here are four guiding principles for a data-informed approach to teaching and learning.
1. Explore student perceptions of the learning process
Why should faculty wait until the end of an academic term to gauge teaching effectiveness? Formative feedback from students throughout the course can yield invaluable insights. By receiving direct feedback while the course is still in progress, faculty can adjust their classroom teaching methods. And if they're told they have the potential to influence the class, students will have a greater incentive to offer detailed and constructive input.
With the right tool, student feedback about quality of instruction can be compared with outcomes assessment data to uncover significant gaps. Any revelations will help bridge the divide between student perceptions of their learning and their actual ability (or inability) to meet the expected outcomes. Another critical view into the learning process is a comparison between indirect and direct learning measures. Suppose a student has a high opinion of her academic ability but does poorly on assignments and tests. Or another student might reflect the opposite contrast: he doubts his intellectual potential but in fact scores consistently high on the expected outcomes.
2. Build a foundation of trust
Transparency is the lynchpin of trust. For any change to be effective, it has to start with an open dialogue before a data-collection instrument can ever be introduced. Intentional conversations between administrators and faculty as well as between faculty and students become the foundation for a successful implementation. If you're an administrative leader, you'll want to explain the reasoning behind any decision to introduce a data-collection initiative. Make it clear that data tools are a resource for supporting a better process, not for usurping the instructor's role. Instead of being used to penalize faculty or weed out underperforming students, the data will help uncover underlying factors that might inhibit effective teaching and meaningful learning. And if you're a teacher, tell students why and how their data will be used. Explain that their constructive feedback can have a direct impact on how you design lessons and assignments.
3. Encourage students to reflect on their own learning success
The questions are poorly worded, and the students don't take it seriously. Does this statement echo a common refrain when it's time to do end-of-term course evaluations? Rather than offer helpful input about the learning process, a traditional course evaluation can devolve into a litany of complaints (or compliments) that have little to do with the learning process. A "weak" student might grouse about the boring subject matter, while a "strong" student might comment on how nice the professor is. A well-designed online instrument, by contrast, will focus on questions that invite students to reflect on their own learning, such as: Did the instructor find ways to help you answer your own questions? Could you easily understand how each classroom topic fit within the overall theme for the course?
4. See beyond the demographics
Remember Asher's story? From the first paragraph, we know he's older than the traditional undergraduate. Pre-enrollment data reveals he's also the first in his middle-class family to attend college. What other factors might help Dr. Lester understand why he's struggling in her class? Imagine an inventory of "soft skills" that shows him as having scored moderately high in academic self-efficacy but very low in social comfort. This could explain why, despite weak performances on assignments and tests, he's reluctant to reach out to others for help—including his professor.
The story of Pierce College in Washington State and the hypothetical example of Asher, a first-year student, both point to the potential value of student data. And while it may feel initially uncomfortable for some faculty, using data about the teaching and learning process is one way to support a more open and effective classroom for all.
---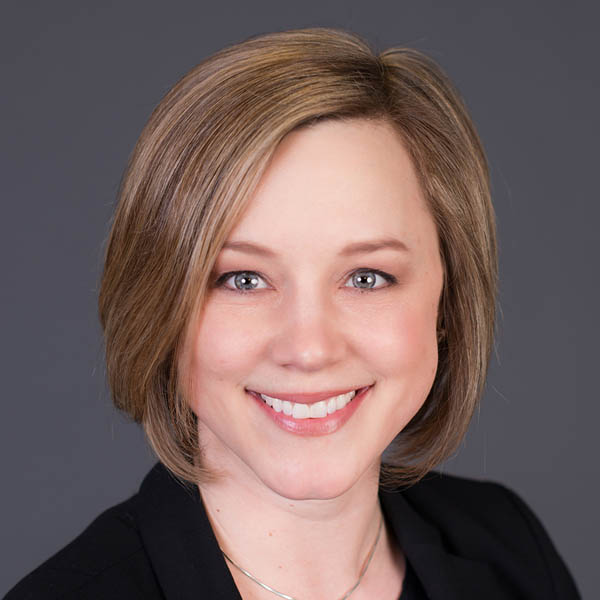 Shannon LaCount, Ed.D.
|
Dr. Shannon LaCount is Vice President, Campus Strategy. Her career in higher education before joining Campus Labs includes eight years of teaching experience as a clinical and classroom professor in Communication Sciences and Disorders and five years as Director of Student Learning Assessment at the University of Minnesota Duluth (UMD), where she led a campus-wide assessment process for academic departments and student life programs. She has also participated in advising events and undergraduate research at UMD, as well as consultations and professional development events as a Teagle Assessment Scholar with the Wabash College Center of Inquiry. She has a master's degree in speech-language pathology from the University at Buffalo and a doctorate in education from the University of Minnesota.