When all your critical data is allowed to work together, your processes will naturally align for more effective results.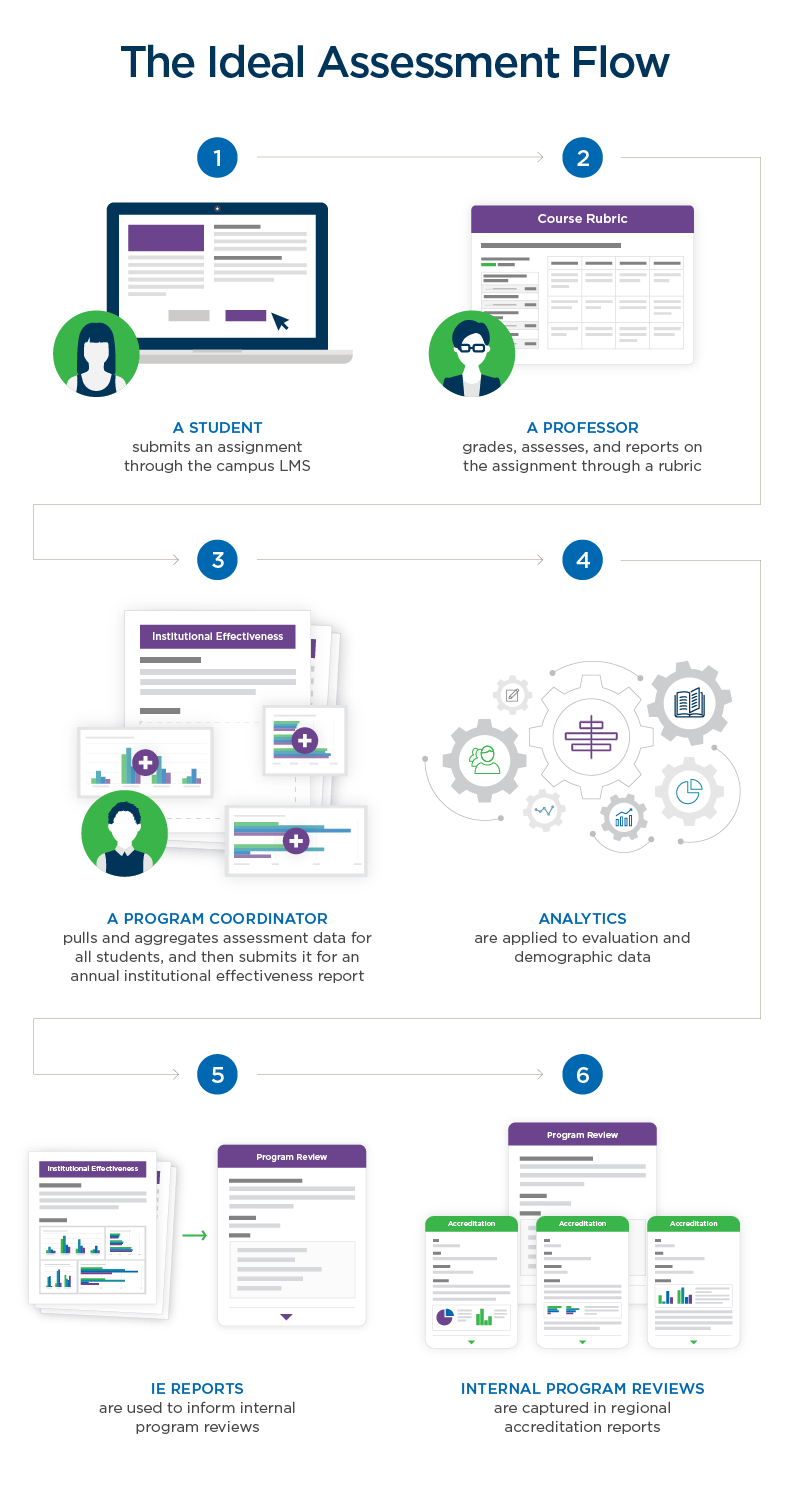 Achieving the ideal assessment flow depends on a holistic solution that connects your data. A fully integrated platform, for instance, can allow for assessment and grading to occur simultaneously. Rubric assessment data can then be shared across multiple faculty and aggregated to demonstrate student performance outcomes across multiple courses throughout a program. This would be especially instructive for a general education program. In addition to a more streamlined outcomes assessment experience, an integrated platform can open up valuable learning data—specifically, data on how students perceive their own learning and growth. Just imagine the value of this information for faculty who want a deeper understanding of their students' motivations and expectations. Essentially, the more data you can connect, the deeper the insights you'll be able to access.
Taking Assessment to the Next Level
Read how Erskine College improved their assessment process on campus with the Campus Labs platform.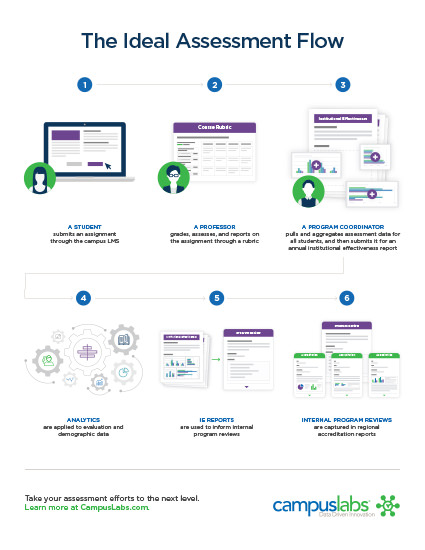 Download The Ideal Assessment Flow PDF.
---
Will Miller
|
Will Miller, PhD, leverages data best practices to help campuses make strategic decisions. He joined the Campus Labs team in 2016, after serving as a faculty member and senior administrator at Flagler College in Florida. There, as Executive Director of Institutional Analytics, Effectiveness, and Planning, he helped transform the campus-wide outcomes assessment process. He also served as Accreditation Liaison to the Commission on Colleges of the Southern Association of Colleges and Schools (SACSCOC). Before joining Flagler, he held faculty positions at Southeast Missouri State University, Notre Dame College, and Ohio University. His courses have explored topics in political science, public policy, program evaluation, and organizational behavior. His scholarly pursuits focus on assessment, campaigns and elections, polling, political psychology, and the pedagogy of political science and public administration.